AHA 2012 ME Bank WA Accommodation Industry Awards
presented at the AHA and Peroni Accommodation Hotel Industry Gala Ball
Monday 6 August 2012, Burswood Entertainment Complex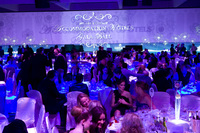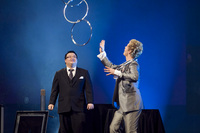 Celebrate the success of the Accommodation industry in an evening of sophistication and elegance.
Indulge in an elaborate five course food journey accompanied by premium wine and beverages.
This event has consistently been named one of Western Australia's top social events for the past six years.
Revel in the thought of the cobbled streets of Sicily, the canals of Venice, the rolling hills of Tuscany and the fashion of Milan.
Submerge yourself in an evening showcasing the rich fabric of traditional culture infused with sleek simplicity.
Enjoy the enticing flavours of a six course Mediterranean menu that promises to arouse the passion and emotions of Italia! Toast the success of award winners with the finest wine and premium beverages.
Delight on a journey of show stopping entertainment and dance the night away across the landscape of Itlay's compelling past and present, culminating in an astonishing celebratrion of the Western Australian Accommodation Industry.

Tickets
Individual Tickets: $215 per person
Tables of 10: $1935
To book tickets call Sylvie James on 08 9321 7701.
Accommodation Rates

Exclusive accommodation rates are available for guests attending the evening.
To make a reservation call 9362 8888 and quote 'AHA Accommodation Ball 6 August'.
Crown Metropol $225
Crown Promenade $195
Prices are applicable to standard rooms.
Suit Hire
Hire your tuxedo for the evening at exclusively discounted rates from Ferrari Formalwear .
Click here to download the voucher and view store locations.
---


ME Bank Accommodation Industry Awards
This comprehensive and dedicated awards program is specifically tailored for the accommodation hotel sector and incorporates both Hotel Venue Awards and Management Employee Awards. There will be an award to suit both your property and your key management staff.

Nominations
Nominations for the AHA 2012 ME Bank WA Accommodation Industry Awards are now closed.
Nominations closed: Friday 8 June
Submissions
Submissions for the AHA 2012 ME Bank WA Accommodation Industry Awards are now closed.
Submissions closed: Wednesday 20 June
AHA 2012 ME Bank WA Accommodation Industry Awards
Hotel Awards
*Winners from these categories will be entered into the 2013 AHA National Awards for Excellence
HOTEL AWARDS JUDGING PROCESS
Hotels will be judged any time after receipt of your nomination. You will not be advised as to when judges will visit your premises. This visit, combined with your written online submission will form the basis of judging.
Management Employee Awards
These awards are for staff operating at mid-level management, not front line or senior executive director level management (with the exception of the Executive Level Manager Award)

JUDGING PROCESS
The judging will be completed by written submission followed by a panel interview for finalists. Applicants will be short-listed for a panel interview based on the success of their written submission. Submissions and interviews will need to address criteria detailed here .
PANEL INTERVIEW
After written submissions have been judged, applicants will be short listed to finalists. Finalists will then be invited to attend a 15 minute interview before a panel of judges. The panel of judges for the awards consists of respectable industry representatives with significant involvement in the industry.
Accommodation Hotels Hall of Fame Award
- presented on the night to an individual who has made a significant contribution to the industry.