Visitor Information Hospitality Expo 2017
Tuesday 16 & Wednesday 17 May 2017
Hospitality Conference 2017
EXPAND YOUR KNOWLEDGE AND DRIVE SUCCESS
Tuesday 16 May & Wednesday 17 May 2017
Crown Perth, 9:30am - 12.00pm

The 19th Annual Hospitality Conference is a condensed and comprehensive two day program from expert guest speakers that will provide you with insight into the industry, industry trends as well as offering tools and resources to assist you in giving your business a competitive edge. The Hospitality Conference is beneficial across all levels of hospitality management!
Guest Speakers include:
Danny Green
Danny will inspire you with stories on how he has overcome adversity and the sacrifices he's made to reach success.
Levi Aron (Deliveroo)
Get insight into how business can effectively increase sales and loyalty through food delivery.
Bradley Woods
AHA CEO, Bradley Woods, will provide critical insight on key issues currently facing the industry, including what impact the new Labor government will have on the hospitality industry.
Chris Smoje (DIME Customer Service) & Jerry Fraser (King of Oysters)
Customer service is key to hospitality success - Chris and Jerry will draw on their own experiences to share unique strategies on how to utilise customer service to your businesses benefit.
Libbi McLean (AHA)
Understand the complexity around social media with your staff and how to manage their conduct out of hours.
Meg Coffey (Coffey & Tea)
Maximise business growth by using social media to capture the right customers.
Andy Freeman (Varnish on King) & Nick Bond (Kitsch Bar Asia)
Learn how Andy and Nick have navigated through today's challenging economic climate and their decisions that led to smarter business choices.
Brian Briscoe (Staflr)
Learn effective skills to recruit, retain and manage Gen Y & Z employees.
To view the complete Hospitality Conference program, click here.

Hospitality Expo 2017
EXPLORE NEW IDEAS, PRODUCTS AND SERVICES
Tuesday 16 & Wednesday 17 May 2017
Crown Perth , 11.30am - 6pm
Hospitality Expo is WA's Leading Annual Liquor & Hospitality Conference & Expo.

Hospitality Expo offers an extensive range of innovations and ideas for visitors to discover the latest hospitality products and services, and has been designed by top industry professionals and ambassadors.
Whether you're interested in the latest beverages, venue equipment and promotion, fresh produce or the full spectrum of our industry, Hospitality Expo is a must attend event for those who want to improve their knowledge, business acumen, serviceskills and hospitality offering.
Visitors will see first-hand products and services showcased from over 100 industry suppliers including:
Audio Visual
Bedding
Beer
Financial
Food
Furniture
Non-Alcoholic Beverages
Printing & Promotion
Security
Spirits & Wine
Technology
and more!
Don't miss the chance to visit this dynamic expo that is full of inspirational ideas and unrivalled tasting and education opportunities.
View Hospitality Expo 2016 photos here.
WA's Best Steak Sandwich Competition 2017
The Australian Hotels Association (WA), James Squire and HiscoNFE will search Western Australia to find the best steak sandwich available at one of WA's great hospitality venues.
Four metropolitan and four regional venue finalists will be selected to compete in the grand final cook-off taking place at the AHA's Hospitality Expo 2017 at 12.45pm across both days at Crown Perth.
To find out more about this years competition, click here.



hit929 & mix94.5 Master Classes
DISCOVER NEW POTENTIAL
May 2017
Crown Perth, 11.30pm - 6pm
The 2017 Master Classes will take place on each day within Hospitality Expo from 11.30pm - 6pm - Experience interactive and educational tasting sessions delivered by industry beverage experts.

To view the complete Master Classes, click here.
Accommodation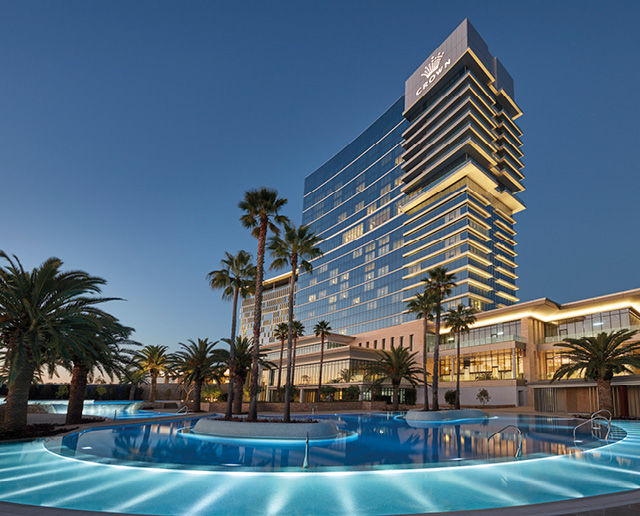 Crown Towers - Deluxe Rooms from $260
Crown Metropol - Luxe Rooms from $240
Crown Promenade - Superior Rooms from $220

*quote code AHAEXPO when calling reservations on (08) 9362 8888
May 14 to May 18
**Above rates available from May 14 to May 18
Who should attend Hospitality Expo?
This event is essential for all hospitality professionals, you will discover new ideas from 100 exhibitors showcasing the best and latest hospitality products, food & beverage under one roof!
View the full list of exhibitors here.