2018 WA's Best Steak Sandwich Competition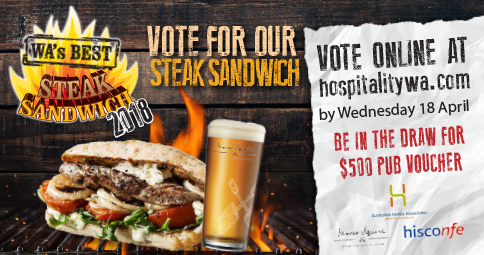 Voting Closing Wednesday 18 April
WA's most epic Steak Sandwich Competition.
For generations, classic battles have been fought to find the most mouth-watering creations that can be called a steak sandwich.
In 2018, YOU will help decide which pub, bar or restaurant will be crowned the creator of WA's best steak sandwich.
Kitchens from Broome to Albany will be ablaze with the intoxicating smell of cooking perfection.
Vote now and be a part of an epic tale that will be spoken about by our children's grandchildren.
(Plus you could win a $500 pub voucher)
Read more about the 2017 Winners here.