AHA Online Training - Leaders in Industry Training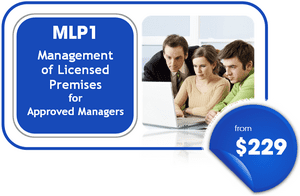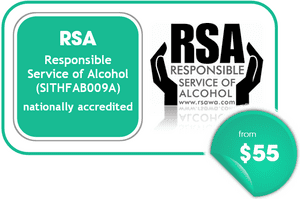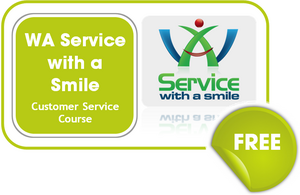 Why train with the AHA(WA)?
No upfront costs, pay on completion
Online courses are available 24/7
Flexibility to login and out as often as you wish - for a period of one month
The AHA Hospitality Training Centre delivers the latest information and knowledge to the industry
Over 100,000 people trained since 1998
Our qualified trainers are experienced hospitality professionals
Correspondence with DRGL enables course content to be updated consistently ensuring the most current information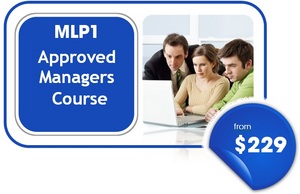 Online Management of Licensed Premises MLP1
Mandatory for all Licensees and Approved Managers who have already completed the Provide Responsible Service of Alcohol (SITHFAB201) course.
The Australian Hotels Association (WA)''s Management of Licensed Premises - MLP1 course is approved by the Department of Racing, Gaming and Liquor.
MLP1 is the core unit of the full 'Course in Management of Licensed Premises 52735WA' and is accepted by the Director of Liquor Licensing as the minimum standard of training for Approved Managers.
Cost
AHA Members: $229 Non AHA Members: $249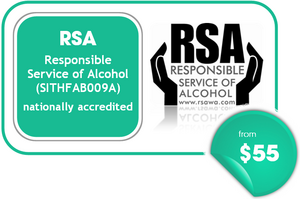 The AHA is approved by ASQA to deliver this nationally accredited unit
Mandatory training for all staff who engage in the service, sale or supply of alcohol.
The Australian Hotels Association (WA)''s Provide Responsible Service of Alcohol (SITHFAB201) course is nationally accredited and a unit from the National Training Package.
Successful completion of this course will provide the participant with the unit of competence SITHFAB201 - Provide Responsible Service of Alcohol from the National Hospitality Training Package SIT20207 - Certificate II in Hospitality.
Cost
$65 or Student Discount $55
Queensland RSA
If you are completing this RSA course in Queensland or to work in Queensland please select the RSA QLD Nationally Accredited Online Course from the course list on the registration page. Click the register button above to get started.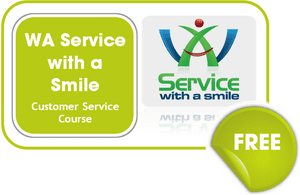 - FREE online customer service training

For any staff wanting to complete free online customer service training.
WA Service with a Smile Customer Service Online Training covers the fundamental principles of delivering excellent customer service.
Utilising a range of e-learning systems and learning styles the course incorporates multimedia, written word, spoken language, active on screen thinking exercises and simple research links to deliver a multi-faceted accelerated learning platform.
Free of Charge
Allergen Awareness Course

For any staff wanting to educate themselves on food allergies and allergens in food.
If you are in the business of preparing, selling, serving, making or producing food to be consumed by anyone other than yourself, it is vital that you are aware of food allergies and the serious impact these allergies have.
Cost
AHA Members: $29 Non AHA Members: $39
While course dates and information are provided for your convenience on the AHA(WA) website and Training Calendar, please be aware dates and times may change. Contact 9321 7701 to find out more.
Providers of Responsible Service of Alcohol (RSA) and Approved Managers Course (Management of Licensed Premises MLP 1), leaders in hospitality training.