AHA & Aon Hospitality Awards for Excellence
& Lion Gala Ball
Monday 11 November 2019
Crown Perth
The AHA-Aon Hospitality Awards for Excellence has been honouring and celebrating excellence within our industry and continue to acknowledge the hard work and successes of hospitality businesses.
Attended by over 1,000 guests with the presentation of 41 awards, it is an exciting occasion to celebrate the best of Western Australia's hospitality.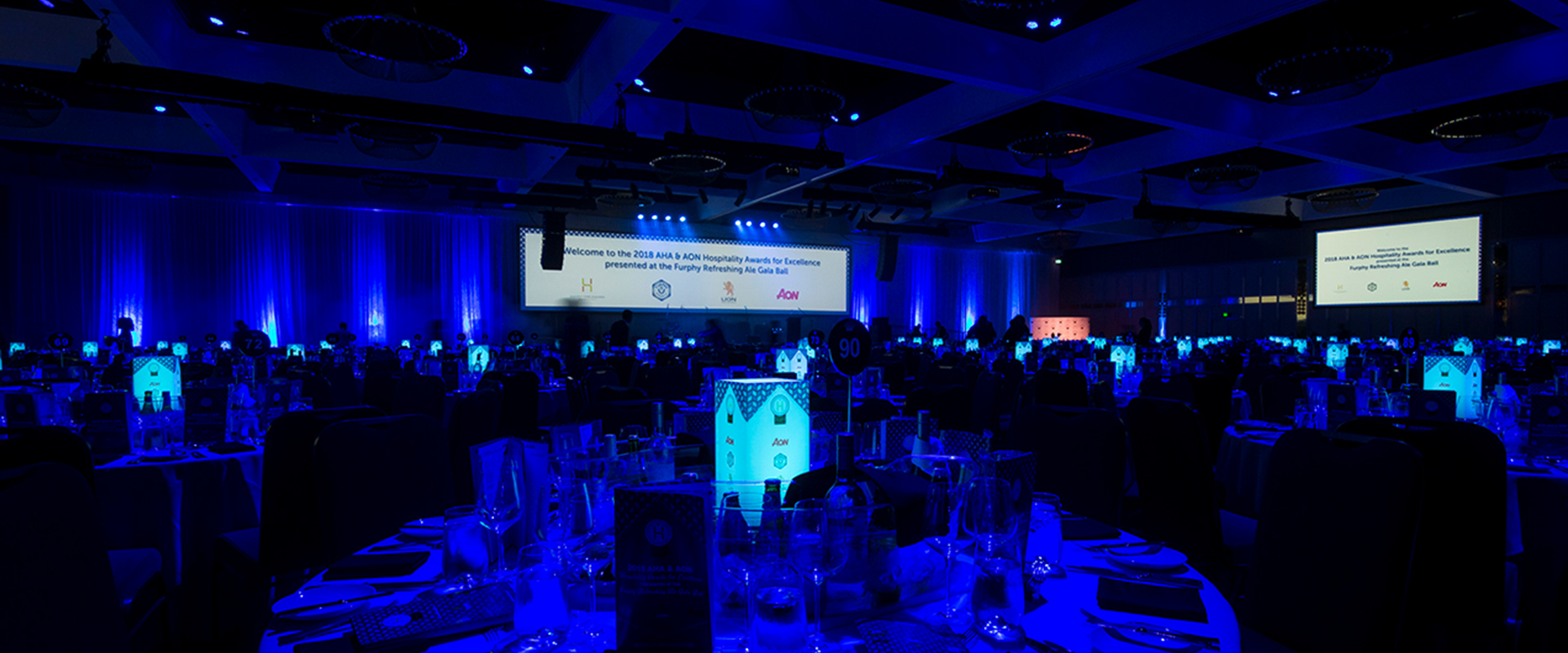 2019 HOSPITALITY AWARDS FOR EXCELLENCE NOMATIONS
Nominations for the 2019 Awards will open in mid July. Nomation Kits will be emailed to all hotel General Managers.
AWARD SPONSORSHIP
If you would like to become an Award or Event Sponsor of the 2019 AHA Hopsitality Awards for Excellence & Gala Ball please contact Tim Badham Corporate Sponsorship & Sales Excecutive crm@ahawa.asn.au