AON HOSPITALITY AWARDS FOR EXCELLENCE PRESENTED AT THE WHITE CLAW GALA BALL
WA'S MOST PRESTIGIOUS HOSPITALITY AWARDS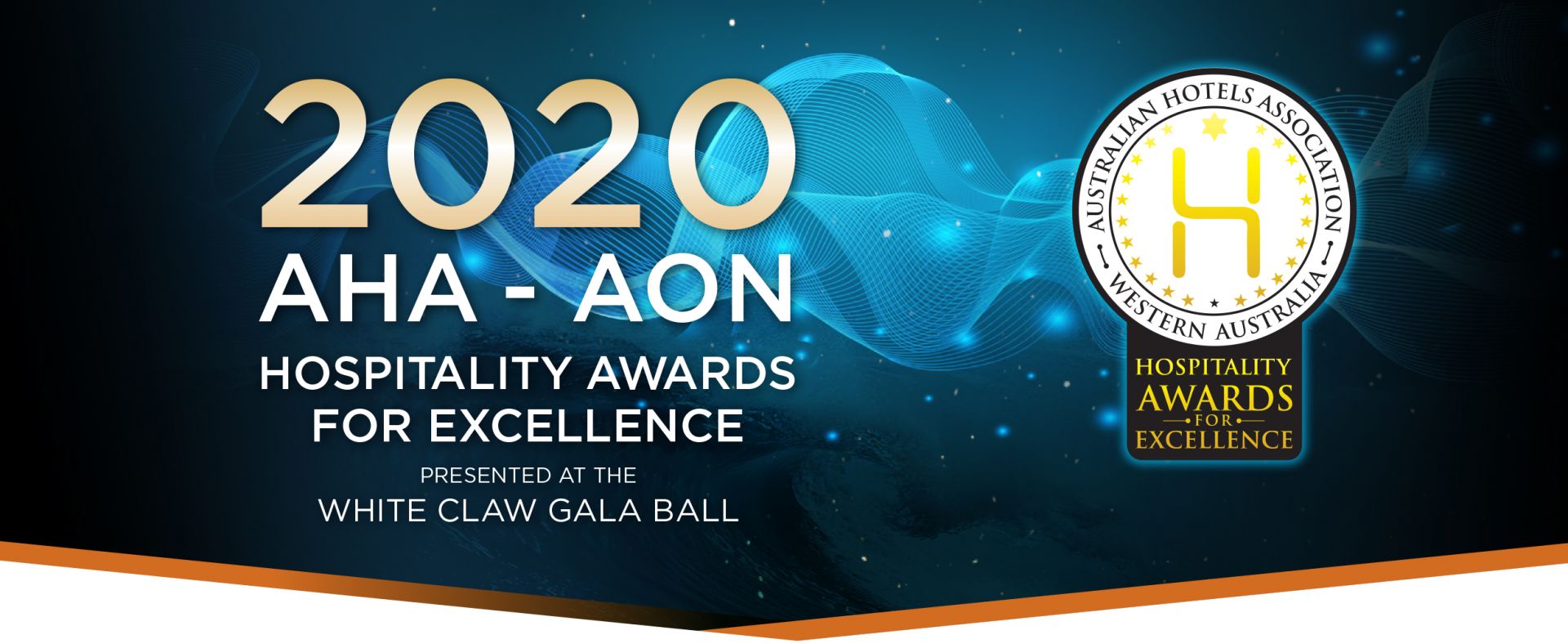 Hospitality Awards for Excellence Gala Ball - Crown Perth
2020 has been the most challenging year for WA's hospitality industry. We have had a critical role in containing COVID-19 with much to celebrate.
The AHA-Aon Hospitality Awards for Excellence recognise WA's leading venues and staff. There are over 35 award categories to suit every hospitality venue.
The Hospitality Awards for Excellence was held at the White Claw Gala Ball at Crown Perth on Monday 16 November 2020. Over 900 people from all corners of WA's hospitality sector attended the event.
THE 2020 WINNERS
The venues and employees across WA who were winners in the most prestigious hospitality awards of 2020 have been revealed on the link below.
Click here to read the full list of winners.