Hospitality Expo and Conference
Tuesday 12 May & Wednesday 13 May 2020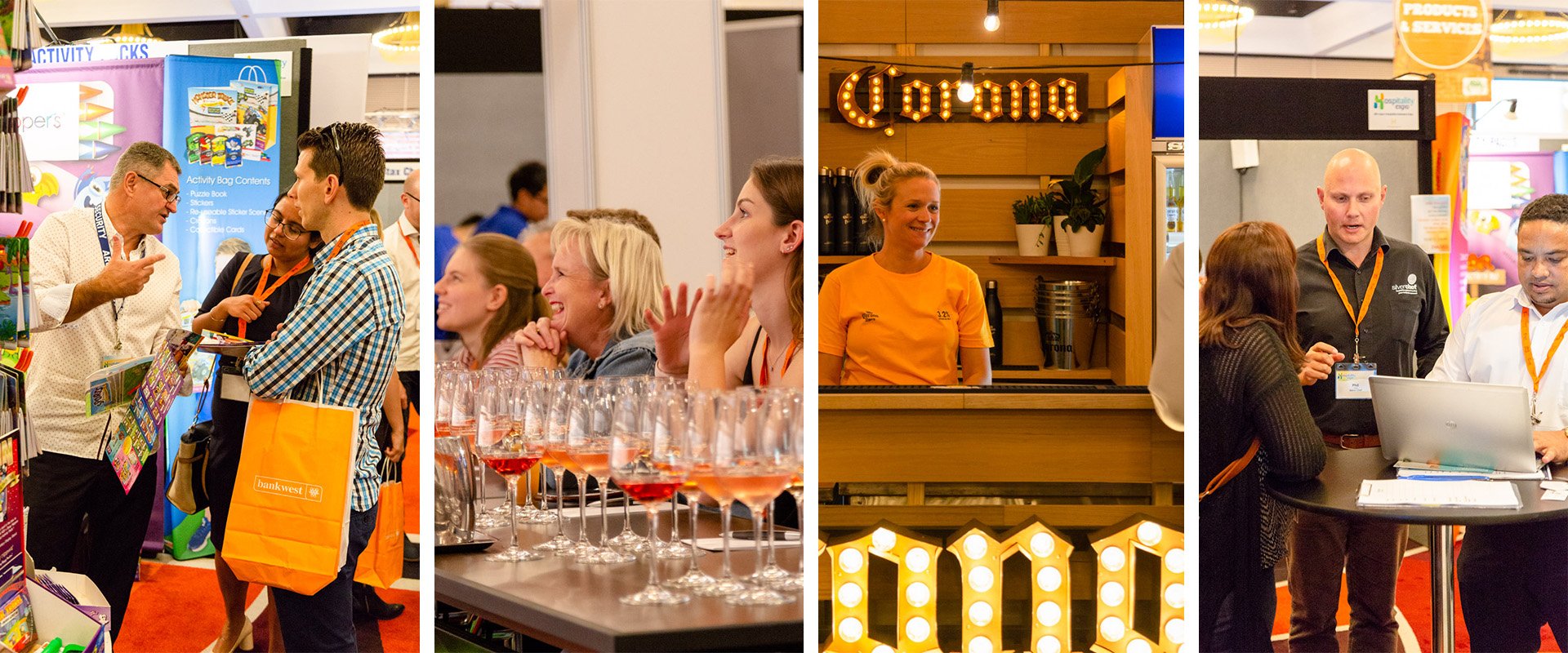 hospitality conference speakers have been announced!
AHA Hospitality Conference will assist you and your business to navigate the changes faced in an ever changing industry and help equip you with the knowledge and tools to take advantage of emerging opportunities.
Hospitality Expo is WA's largest annual hospitality trade conference and expo.
You will see, hear and experience the best and latest for WA's hospitality industry over two huge days.
Over 100 industry suppliers showcase premium hospitality products and services from apparel, coffee and furniture to hotel equipment & supplies, security and wine.
Proudly supported by Advans Exhibition Services for over 18 years

Early Bird
If you would like to exhibit at the 2020 Australian Hotels Association Hospitaliy Expo and take advantage of our early bird pricing. Please contact Tim Badham Corporate Partnership & Events Manager crm@ahawa.asn.au
Conditions of Entry
*Strictly trade only: Entry is restricted to professionals in the WA hotel, liquor and hospitality related industries. Admission will be refused to the general public. Hospitality suppliers who are not registered exhibitors, or AHA(WA) Corporate Members will not be permitted entry to the event. The AHA(WA) reserves the right to refuse entry or remove anyone who is not a registered exhibitor, AHA WA Corporate Member or professional in the WA hotel, liquor and hospitality related industries. No admission to persons under 18 years of age. Proof of age and business identification may be required. The AHA (WA) reserves the right to refuse entry to or remove from the premises any person whose conduct is objectionable, disorderly, disruptive, or in violation of any law. In addition, this applies to any unauthorized hawkers.