Exhibiting at Hospitality Expo 2017
Tuesday 16 & Wednesday 17 May 2017
To register your interest in Exhibiting at Hospitality Expo 2017, please contact Shannen James at the AHA(WA) on (08) 9321 7701 or email expo@ahawa.asn.au.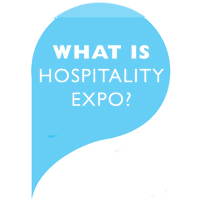 Hospitality Expo is a comprehensive showcase of the best and latest trends, ideas, products and services for the hospitality industry.

Hospitality Expo is WA's largest annual hospitality trade only expo that enables you to reach thousands of clients under the one roof. Present your products and services to create the all important first impression!

Hospitality Expo runs in conjunction with the Hospitality Conference, where hospitality operators hear and see experts from across Australia.

Whether you're in liquor, food, accommodation,catering equipment, textiles, bedding & furniture, communication, technology, finance, education, merchant services or construction & design...... there's a place for you at Hospitality Expo 2017.