2019 Legends of Hospitality Awards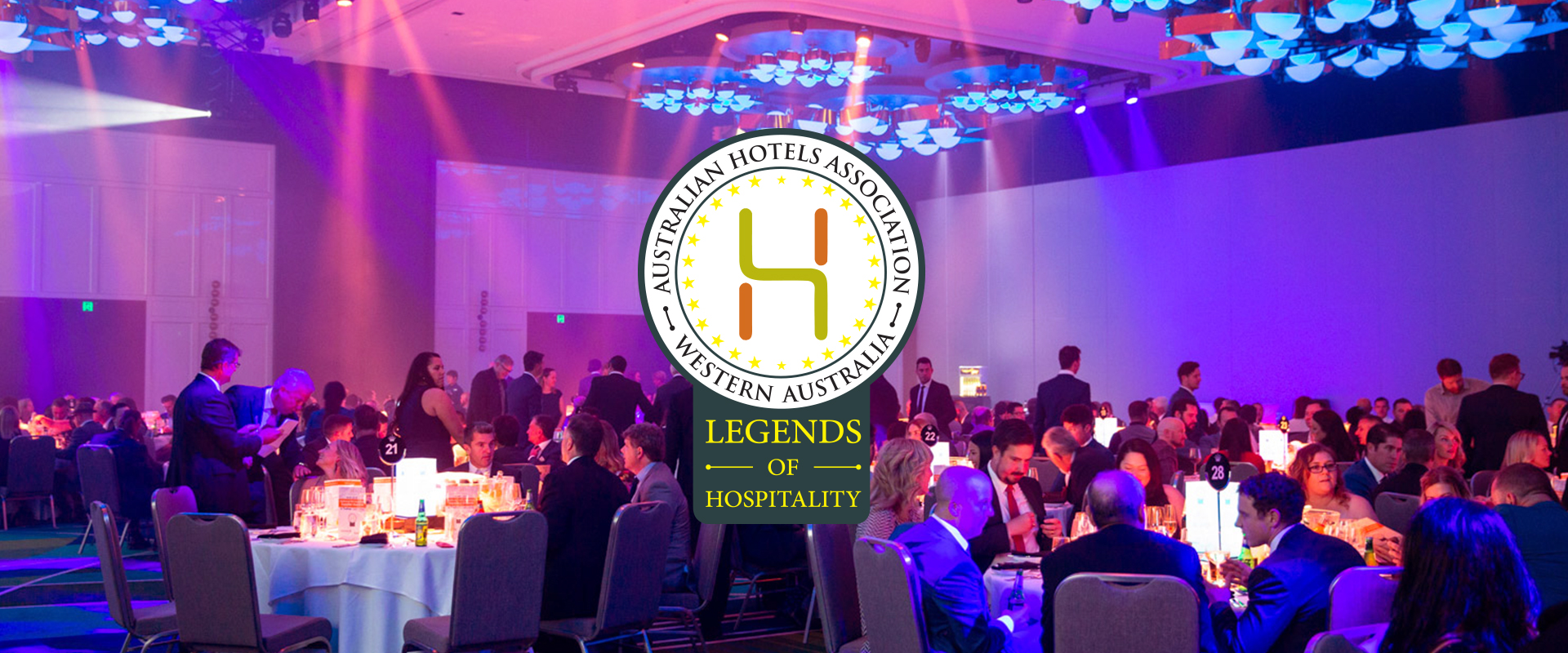 The Australian Hotels Association (WA) is proud to announce a new initiative to recognise outstanding operators in the hospitality industry.
All too often the media focuses on industry hardships and challenges so it is time to turn the tables and acknowledge achievement by identifying our 'Legends of Hospitality'.
These are operators whose personal contribution has made a lasting impact on the local community in which they are based and who help advance the state's hospitality industry more broadly.
To acknowledge these individuals, three new Legends of Hospitality Awards will be presented at the 2019 Bankwest WA Hospitality Supplier and Legends Awards held on Monday 13 May 2019 at Crown Perth.
Each year these awards will recognise approximately six operators within three categories who deliver consistent and outstanding benefits to hospitality.
The awards are not about recognising the best venues but about an individual's personal contribution to hospitality.
The new Legends of Hospitality Awards can be nominated by industry suppliers, colleagues or individual applicants.
Who is eligible?
A person who has operated a hospitality venue in one of the following categories:
Pubs, Taverns & Hospitality Venues
Restaurants
Bars
Operators of Accommodation hotels have not been included as they are already recognised at the annual Accommodation Awards held in August.
The individual must have been an operator of at least one hospitality business in Western Australia, at some time, in the past twelve months or the individual must have operated one or more hospitality businesses for a significant number of years (min of 10 years).
Please direct enquiries to Tim Badham at crm@ahawa.asn.au or 08 9321 7701.