2019 Bankwest WA Hospitality Supplier & Legends Awards
Monday 13 May 2019
Crown Perth
Western Australia's hospitality industry is delivering world class experiences, service, food and beverage to their customers and this is only possible as a result of world class industry suppliers.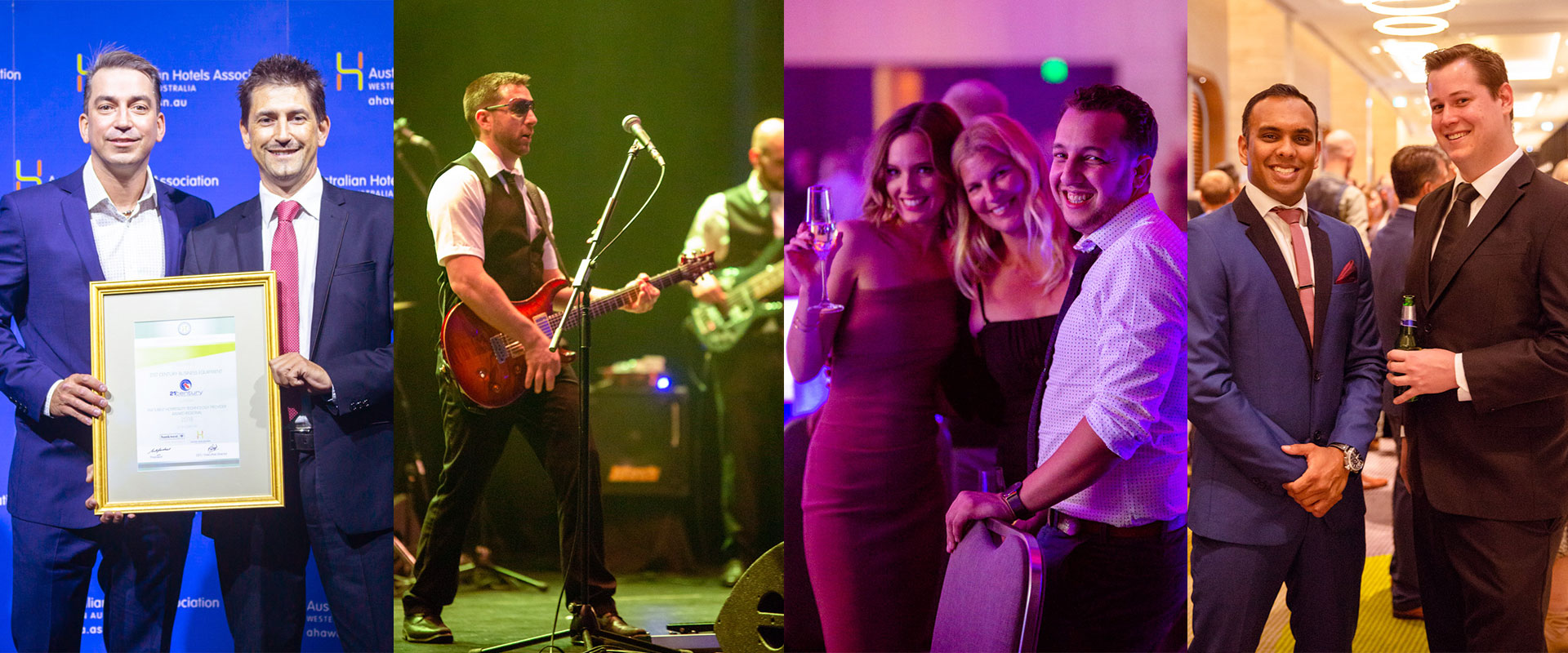 The 2019 WA Hospitality Supplier and Legends Awards will be held on Monday 13 May 2019, at Crown Perth. This event will mark the official opening of the 2019 Hospitality Expo - Western Australia's largest annual hospitality conference and expo.
The awards showcase outstanding suppliers, promotions, products and services that are provided to WA's hospitality sector.
Each of supplier award category is voted by your customers from various sectors of WA's hotel and hospitality industry including accommodation properties, hotels, taverns, bottle-shops, small bars, restaurants and tourism venues.
After thorough consultation with previous participants and the industry, the AHA has made a number of changes to make the awards program more relevant and worthwhile by eliminating some categories and introducing a small number of new ones.
VOTE FOR YOUR FAVOURITE SUPPLIER
Voting is now open! for the 2019 Bankwest WA Hospitality Supplier Awards.
Click the button below to lodge your votes for this years awards. Voting closes Friday 15 March 2019
Please direct enquries to Rebecca Lau at admin@ahawa.asn.au or 08 9321 7701.
INAUGURAL LEGENDS OF HOSPITALITY AWARDS
The Australian Hotels Association (WA) is proud to announce a new initiative to recognise outstanding operators in the hospitality industry. Three new Legends of Hospitality Awards will be presented at the 2019 WA Hospitality Supplier and Legends Awards.
For more information on the Legends of Hospitality Awards, click here.
Sponsorship Opportunities
Interested in becoming a sponsor for this event? Contact Tim Badham on 08 9321 7701 to discuss further.