AHA(WA) Industry Suppliers Guide
Welcome to the AHA(WA) Industry Suppliers Guide.
The AHA(WA) strives to ensure that the hospitality industry has access to the highest quality services and resources available.
Through the formation of strategic alliances with over 130 companies, the AHA is able to provide members with an informed choice of suppliers across all product and service categories, offering direct access to key contacts, special discounts and preferential rates.
Please support the suppliers that support the Association and add value to the industry.
BECOME A CORPORATE PARTNER
If you would like further information regarding corporate partnerships please download a copy of the AHA(WA) Corporate Membership Packages.
For tailored partnership opportunities please contact Tim Badham at crm@ahawa.asn.au or phone 9321 7701.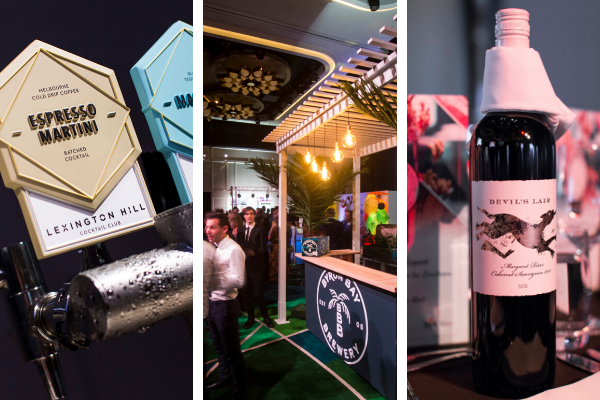 Category
Details
H&L Australia
Mr Jason Gomboc
Ground Floor 310 Lord Street
PERTH WA 6000
P 0420 348 947

E jason.gomboc@hlpos.com
W https://hlpos.com
Freecall 1800 778 340

H&L are the POS solution hospitality specialists in Australia. Over the past 30 years and into the future, our single focus is providing solutions to our clients to make their businesses more successful and profitable. We provide the service, support & technology that will maximise profitability, give a competitive edge and improve day to day operations.

Technology is only valuable when used for the right job. As hospitality people at heart, H&L know better than most the critical requirements for each food & beverage operation.
We have built and continue to refine Australia's leading POS Solution for the industry and all of our products are able to 'talk' to each other, in that they are integrated or have an interface:

- Sysnet: the most comprehensive stock management system, which handles ordering, receiving, and cost analysis.
- Workforce Management: a range of tools and devices that allow venues to have an 'upper hand' in reducing wage costs, while simultaneously complying to the complex conditions of the Modern Award System and Fair Work Act
- Zen Global: managing loyalty & marketing, gift cards, and live sales reporting
- BooKBooK: all bookings, correspondence, customer history, and table management will appear on the POS.
- Bluefrog POS: caters for smaller venues that require no more than 3 terminals and less intensive stock control.
- Loyalty & Take-Away Apps: integration with many of the new and exciting order, loyalty and take away apps that are entering the market.