JAPAN HOST - Are You Ready ?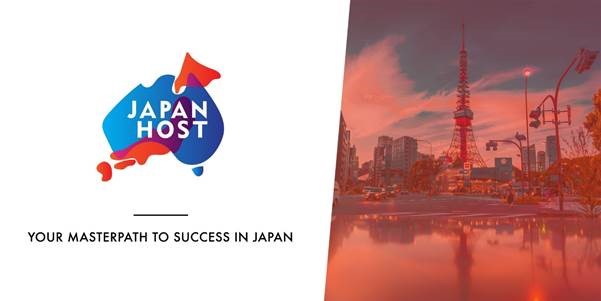 Your MasterPath to Success in the Japanese Inbound Market
Developed in partnership with Japan Yonshakai - Leading Japan Travel Trade Wholesalers
The launch of ANA's direct flights is estimated over three years to bring around 76,000 new visitors to Perth and provide a $175.5 million boost to the WA economy.
ATEC and Australian Hotels Association WA are working together to promote and upskill tourism, accommodation hotel and hospitality businesses on the opportunities involved in attracting and growing Japanese visitation.
Japan Host is a Japanese Government accredited and Tourism WA endorsed training product aimed at helping businesses owners and operators the tools to understand and service Japanese visitors and work with travel trade.
Japan Host – Are you Ready? Is a 2-hour interactive introductory workshop designed to provide owners and operators with an overview of the market and help you determine your business's existing capacity and to meet the expectations and needs of the Japanese market across three key areas:
Are you - Japan Service Ready? Japan Product Ready? Japan Trade Ready?
Delivery Dates
Japan Host – Are You Ready?
Wednesday 2nd October 2019
10am-12pm
Hyatt Regency Perth, 99 Adelaide Terrace, Perth, WA 6000
On completion of the Japan Host – Are you ready? (Module 1), You can register for the Japan Host Program which will cover four modules:
Module 2 (Japan Service Culture)
Module 3 (Japan Product Ready)
Module 4 (Japan Trade Ready)
Module 5 (Japan Trade Engagement)
The program will include a combination of webinars facilitated by industry experts and face to face workshops. Participants will complete all components of the Japan Host syllabus to be recognised as a Japan Host business and receive a Japan Host certificate/badge.
Investment
Member rate (ATEC & AHA) - $50
Non-member rate - $100
Register NOW
Japan Travel Industry Endorsements
(Japan Host is the only industry training program developed, supported and endorsed by the Japan Yonshakai)
| | |
| --- | --- |
| | 'Understanding how to work in partnership with the Japan travel distribution system and understanding the needs of the Japan customer are the keys to a successful long-term partnership with Japan Host suppliers' (Mr Masaya Kasahara, Managing Director, JTB Australia) |
| | 'The Japan inbound industry have wanted product for a long time that can understand and service the Japanese market, we are pleased to support and endorse the ATEC Japan Host program' (Jason Brereton Managing Director, Oceania Region, H.I.S Australia) |
| | 'We look forward to working with hotels, tours and activities that have invested in making sure they know what makes a traveller from Japan happy – thank you Japan Host' (Mr Hisaki Taguchi, Managing Director, Kintetsu International Express) |
| | 'We are so pleased the Japan Host program has been developed in partnership with the Japan inbound industry, we will be seeking to include participants of the Japan Host program in our travel packages' (Mr Mineo Iwamoto, Manager, Nippon Travel Agency, Australia) |
| | We are so pleased the Japan Host program has been developed in partnership with the Japan inbound industry, we will be seeking to include participants of the Japan Host program in our travel packages (Ryo Sadayuki, Managing Director, Australia/Oceania Region, All Nippon Airways) |