Travel and Work Western Australia
Interested in working in Western Australia's exciting Hospitality industry?

If you are thinking of travelling and working in WA this website will provide you with everything you'll need to know.
Need an RSA certificate?
Find out more about our Responsible Service of Alcohol RSA courses and click RSA >

Are you an enthusiastic and experienced hospitality worker willing to travel to Western Australia? Then there may b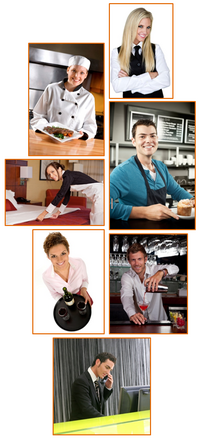 e a position waiting for you!
Pubs, hotels, restaurants, and small bars in Western Australia are looking for skilled and semi skilled hospitality staff willing to move Western Australia and work for up to 4 years.
If you want to work in an exciting, and energetic industry in the Australia's most dynamic state then find out all you need to know about travelling and working in WA right here.
Western Australia has a shortage of workers within the hospitality area. Hospitality businesses have Western Australian jobs available for:
Bar Staff
Waitpersons
Chefs & Cooks
Managers & Supervisors
Housekeeping Attendants
Hotel Reception and Front Office
Find out about working in Western Australia, job opportunities, Visas to Australia and much more.
Travel and Work WA Ireland special feature on Channel 7's Today Tonight - click here view