WA Service with a Smile Customer Service Training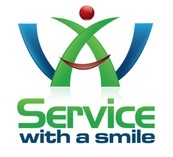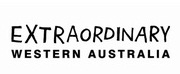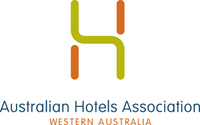 What is it?
Online Training
WA Service with a Smile Customer Service Online Training covers the fundamental principles of delivering excellent customer service.
Utilising a range of e-learning systems and learning styles the course incorporates multimedia, written word, spoken language, active on screen thinking exercises and simple research links to deliver a multi-faceted accelerated learning platform.
Marketing Recognition Tool
WA Service with a Smile serves as a marketing tool to recognise and promote existing customer service training and initiatives that you have already implemented at your property and for that work to be recognised in an industry-wide program.
We want to see an environment that tells every guest that as an industry we are dedicated to great customer service and that your business, through the training of your staff is part of a WA-industry-wide initiative.
How is it available?
The course can be completed online at www.wasmiles.com.au

Available 24-7, this free online course is flexible, self-paced learning.
Steps to complete
INDIVIDUAL STAFF

BUSINESSES

1) Click 'staff registration' below

2) Complete registration form ensuring you select a business name

3) Username and password will be emailed

4) Login below or use the link in email

5) Complete free course



1) Click 'business registration' below

2) Complete form

3) Administrator username and password will be emailed

4) Login below or use link in email

5) Tailor course to suit your in-house training
Track the progress of your staff members

What is in the course?
The values below are reflected throughout the course content and provide the foundations for the course:
Be Friendly show it in your:
Be Connected know your customers, colleagues, business and city:

anticipate your customer's needs
ask the right questions and be observant
walk in your customer's shoes
avoid conflict
Be Real

be honest and genuine
be comfortable and energised about work
be professional
most of all be yourself
The course provides strategies for improving attitude and perspective relating to contextual matters in customer service as well as raising service focus and awareness.
The course includes the following elements:
welcoming customers
communicating with customers and colleagues
providing exceptional service to customers
anticipating customers needs
responding to conflict and customer complaints
working as part of a team
Cultural diversity
Developing local knowledge
Individual venues can then build on these values and guidelines incorporating venue specific service standards and training.
Who should complete the course?
The course is aimed primarily at operational staff covering the fundamentals of customer service. Staff in senior positions should complete the course to be aware of the content and nature of the material so that in-house training can build on the foundations of this course.


Tailoring of the Course
Participating venues will be issued an administrator login which allows the 'opt in' or 'opt out' selection for some of the course elements if already delivered through in-house training.