Senior Staff
WORKING FOR MEMBERS
The AHA(WA) executive management team is an experienced and skilled group of professionals working to achieve the best outcomes for members and the hospitality industry across Western Australia. The executive team are supported by experienced and professional staff.
Executive Management
Legal Services



Elizabeth McLean
Legal Counsel / Workplace
Relations Manager

Madeline Brown
Workplace Relations Advisor



Chondelle McKay
Workplace Relations Adviser



Corporate Relations & Membership Services



Michael Andrew
Membership & Licensing Manager

Bruce Strickland
Membership Executive

Alan Zang
Events & Business
Development Manager





Training Services

Bec Lau
Training & Membership Executive



Kathryn McFadden
Training & Membership Assistant


Government, Media Relations, Policy & Communications Services







Victoria Jackson
Government Relations Manager


David De Garis
Media & Communications Executive

Jake Molcher
Media & Creative Assistant


Maddison McNeil
Research & Policy Officer

Corporate Relations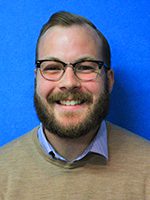 Tim Badham
Corporate Sponsorship
& Sales Executive
Executive Assistants

Zubaida Kamal
Accounts Assistant


Tricia Clark
Personal Assistant
Call the AHA Office on (08) 9321 7701 to contact any of the AHA(WA) Management Team.