Barring Notices Produce Results
20.06.12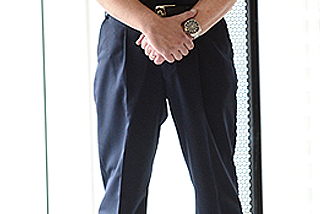 The Australian Hotels Association (WA) (AHA) today expressed support for the State Government's approach of targeting individuals who engage in anti social behaviour at licensed venues with barring notices.
Mr Bradley Woods, AHA CEO, said the latest crime statistics for Northbridge released by the Minister for Racing and Gaming, the Hon. Terry Waldron MLA show barring notices and prohibition orders are reducing anti social behaviour in the popular entertainment precinct.
"We have always supported strategies which target the small minority of individuals who cause problems at pubs, bars and hotels," said Mr Woods.
"The reductions in assaults, threatening behaviour and disorderly conduct in Northbridge since the introduction of barring notices prove this strategy is working.
"The introduction of barring notices in January 2011 was a done in consultation with the industry and licensees. These results demonstrate the best outcome for the community is achieved when State Government and the industry work collaboratively.
"The results in Northbridge show that a vibrant and safe entertainment and hospitality environment can be achieved without blanket restrictions which unfairly punish the majority of individuals who do the right thing when enjoying a night out."
Ends
For further information please contact Chuck Ellis, AHA (WA) Public Affairs Manager on (08) 9321 7701, pubaff@ahawa.asn.au or 0410 503 301.