30.04.12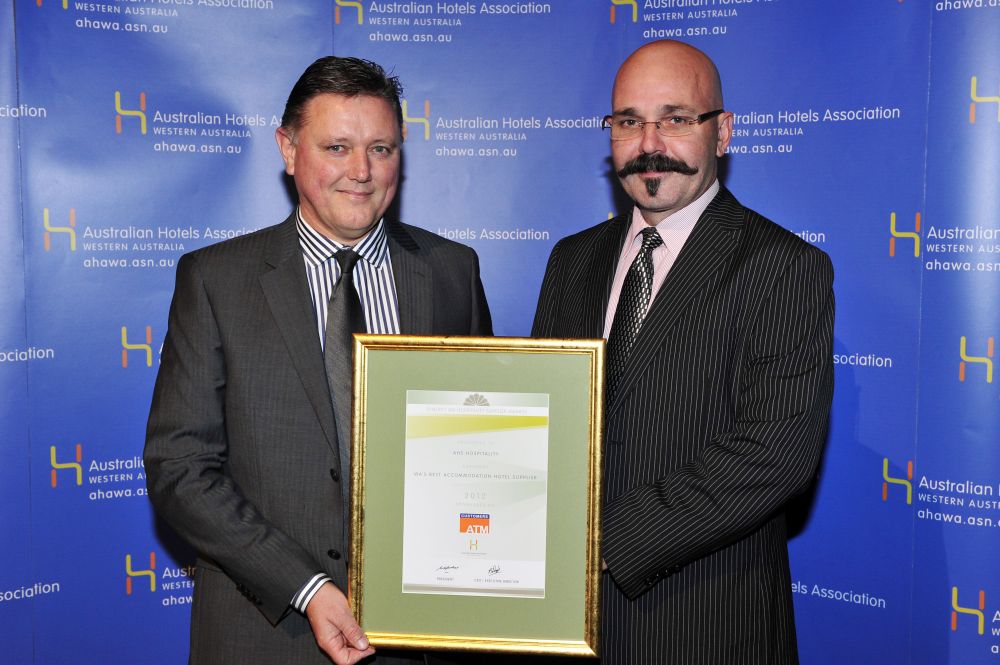 Lion, one of Australia's major brewers, was a big winner at the 2012 AHA 'Synergy' WA Hospitality Supplier Awards held at Burswood Entertainment Complex, Perth, tonight.
The WA Hospitality Supplier Awards are held annually to recognise the excellent product and service providers which support Western Australia's hospitality industry.
Lion picked up five awards including being judged WA's Best Hotel & Hospitality Supplier 2012.
Hisco Hospitality & Healthcare and H&L Australia (WA) also featured strongly, while industry icons Eric and Anne Ferrari from European Foods were recognised with the Hospitality Industry Achievement Award, presented by the Hon. Tony Abbott MP Federal Leader of the Opposition.
Australian Hotels Association (WA) CEO, Bradley Woods, said it was a significant night for the hospitality industry in Western Australia.
"Tonight's awards recognise the delivery of excellence by product and service providers to the State's hospitality industry," Mr Woods said.
"The hospitality industry deserves to be rewarded and recognised for outstanding achievement in ensuring the State has great hospitality and tourism services and products.
"The Awards also recognise important relationships between industry and suppliers that maintain jobs, business reputations and strengthen WA's ability to provide a dynamic, innovative and reliable hospitality sector."
More than 500 people attended the awards ceremony.
The complete list of award recipients is: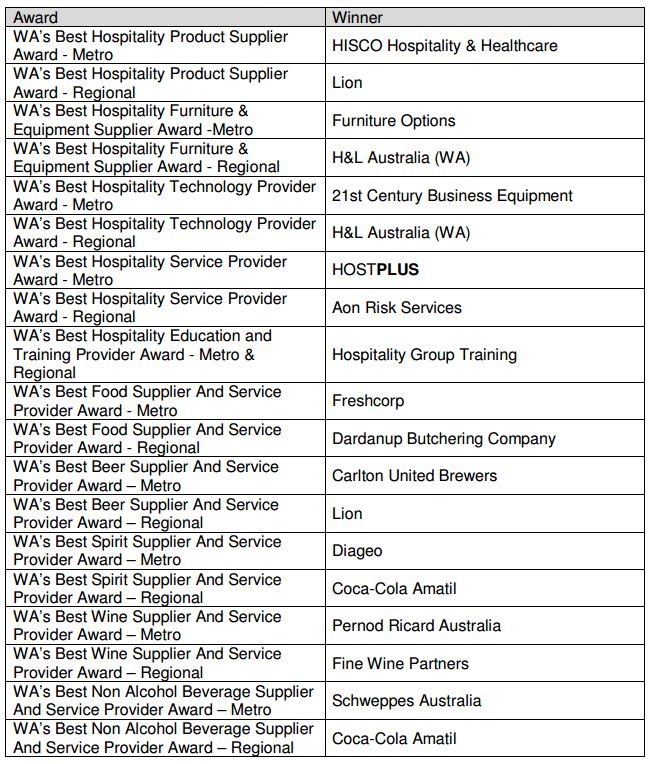 Ends
For further information please contact Chuck Ellis, AHA (WA) Public Affairs Manager on (08) 9321 7701, pubaff@ahawa.asn.au or 0410 503 301.