18.04.17


IN THIS ISSUE:
Message from the Chairman, Martin Ferguson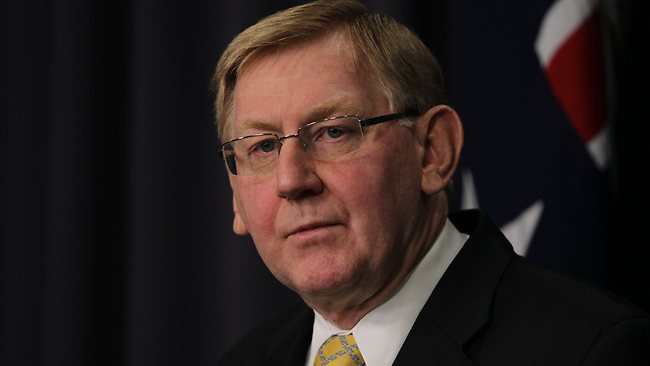 With the Federal Budget just a month away, economic figures released over the past month highlight that while both the tourism and hospitality sectors continue to lead economic growth, not all areas are performing strongly with the record-breaking supply pipeline exceeding demand in those cities transitioning from a largely resources base to based economy.
The National Visitor Survey showed a 4.0% rise in domestic visitor nights in 2016 compared to 2015, while the International Visitor Survey saw overseas travel to Australia increase by 10.9%. Together, international and domestic spending jumped $5.6bn during the year to $100.1bn – the first time it has ever reached this mark – with international spend increasing to $39.1bn and domestic tourists spending $61bn.
With the exception of Tasmania, all states and territories recorded increases in overnight domestic visitors and visitor nights. International visitation provided a different picture with international visitation up but international visitor night decreases in ACT, Northern Territory and Queensland.
The serious impacts of Cyclone Debbie will add further strain to Queensland, in particular the Whitsundays region but it is important to note that the damage is confined. It is vital that both the Queensland and federal governments act quickly to support industry in the affected regions a broader services' and promote the destinations that are open for business.
On the hotel front, Savills Australia's Hotels market report revealed national average RevPAR growth of 2.2% in 2016, to $139 per night. The increase was driven by cities such as Sydney and Melbourne but Perth, Brisbane and Darwin saw RevPAR falls of 9.3%, 8.7% and 9.6% respectively. These declines can be attributed to a combination of reduced resource investment activity and increases in room supply and demonstrate the importance of consistent and forward-looking monitoring of supply and demand.
The level of investment in new and upgraded tourism property has reached unprecedented levels. A supply pipeline report issued by TAA identified an accommodation pipeline of 230 hotels and 37,869 rooms under construction, approved or likely to proceed over the next five years.
Cities such as Perth, Brisbane and Adelaide are seeing a complete transformation of the hotel sector, with investment coming from Europe, America, Australia and increasingly China, as the potential of tourism makes it one of the most attractive property classes for investors.
This highlights the importance of high-level research into the market to underpin investment decisions. In TAA's budget submission we have sought maintenance of funding for Tourism Research Australia to collect and disseminate credible and reliable tourism statistics relating to international and domestic visitation and tourist accommodation, including trend data over time. This is imperative if we are to maintain the investment flow both for new hotel projects and upgrading of existing stock.
As the figures demonstrate the visitor economy is providing a strong growth stimulus in the transition from a resource based to service based economy. With so much investment in accommodation property, we welcome the government's continued efforts to improve the international visitor experience through visa initiatives for Chinese and Indian visitors and by improving arrivals' processing by using biometric technology andautomation, smart-gates and other measures.
However, leading into the 2017-18 budget and beyond, we are increasingly recognising the importance of industry working together to drive a leadership agenda at the Federal level. The visitor economy has the ability to provide long term economic dividends for Australia but it needs industry to bring a clearly articulated vision to government, to ensure we build a sustainable industry underpinned by government recognition and commitment to growth.
On a final note we welcomed the company tax cut passed by the Senate last week which will enable small and medium businesses across Australia to be better able to invest, grow and create jobs. However we continue to urge the Parliament to support tax cuts for businesses of all sizes. Australia's company tax rate for larger businesses remains one of the highest of all developed countries, which hurts Australia's economic competitiveness. This puts us at a disadvantage in seeking international investment and encouraging Australians to invest at home.
Martin Ferguson AM

Message from the AHA(WA) CEO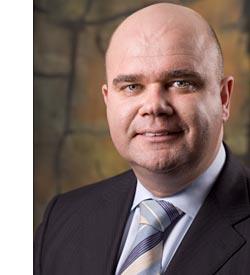 The State Election on March 11 has delivered a historic landslide victory for WA Labor and granted Western Australians a new McGowan Government after eight and a half years of Liberal leadership.
Polls in the weeks leading up to Election Day hinted at the magnitude of the swing against the government, estimating it at between 9 and 11 percent, enough to comfortably secure the 10 seat majority required to win Government. However, the final result proved to be far more significant with a state-wide swing of 16% providing WA Labor with 41 seats and a commanding 21 seat majority over the 18 remaining Liberal / National Party members in the Legislative Assembly.
While the Government will dominate the lower house, it looks likely to encounter some resistance in legislating all of its electoral commitments in the 36 seat Legislative Council where it holds 14 seats.
Government Ministers, including returning former Gallop-Carpenter Government Transport Minister and Federal Member for Perth, Alannah MacTiernan, will need to negotiate with 9 Liberals on the opposition benches and 4 Nationals, 4 Greens, 3 Pauline Hanson One Nation, 1 Shooters, Fishers and Farmers and 1 Liberal Democrat on the cross benches.
While the unpopularity of Colin Barnett and the One Nation preference deal were key factors in the result, Labor's Jobs Plan, METRONET rail plans, Medi-hotels and urgent care clinics, as well as putting education assistants back into classrooms and making TAFE more affordable were instrumental in voters backing Labor. LABOR'S PLAN FOR JOBS played a central role in their campaign, alongside the commitment to stop the privatisation of Western Power.
Premier-elect Mark McGowan clearly outlined his priorities for Western Australia and his style of government in his campaign LAUNCH SPEECH.
Daniel Smith from the firm 'Campaign Capital' has released a brief introduction to Labor's new Members of Parliament which is available HERE.
Key McGowan Ministry Appointments
| | |
| --- | --- |
| Premier; Minister for Public Sector Management; State Development; Jobs and Trade; Federal-State Relations | Hon Mark McGowan MLA |
| Deputy Premier; Minister for Health; Mental Health | Hon Roger Cook MLA |
| Treasurer; Minister for Finance; Energy and Aboriginal Affairs | Hon Ben Wyatt MLA |
| Minister for Police; Road Safety | Hon Michelle Roberts MLA |
| Minister for Regional Development; Agriculture and Food; Minister Assisting the Minister for State Development; Jobs and Trade | Hon Alannah MacTiernan MLC |
| Minister for Tourism; Racing and Gaming; Small Business; Defence Issues; Citizenship and Multicultural Affairs | Hon Paul Papalia MLA |
| Minister for Mines and Petroleum; Asian Engagement; Electoral Affairs; Commerce and Industrial Relations | Hon Bill Johnson MLA |

Click here for a list of the McGowan Ministry.
Tourism Works
With the Ministry now appointed, TAA (WA) will be working with the Government on progressing its commitments to tourism, hotels and hospitality and pursuing priority industry issues.
The centrepiece of the Government's tourism and jobs policy will see $425 million over 5 years committed to tourism destination marketing and events. This policy directly responded to TAA(WA) calls for recurrent funding levels that would allow Tourism WA to make long-term strategic decisions to market the state. This will be achieved through a restructure of the agencies budget into three priorities - Destination Marketing, Events Tourism and Tourism Infrastructure and Investment with dedicated funding for:
• $45 million per annum for Destination Marketing including business events, domestic marketing and international marketing, delivering $225 million in secure funding to grow this industry.
• $40 million per annum for Event Tourism, delivering $200 million in secure funding to grow this industry.
• $5 million per annum in the Perth Convention Bureau to attract conventions and conferences and grow WA's share of the Business Events Market.
The Government's tourism agenda will be led by new Minister Paul Papalia who has held the portfolio in opposition since 2015. Mr Papalia has been a great champion of the industry since being appointed to the shadow portfolio in June 2015. He is well-acquainted with the industry's concerns through his ongoing consultation with peak bodies and businesses.
TAA(WA) has welcomed his appointment and the addition of racing, gaming and liquor and small business to Mr Papalia's responsibilities. These were seen as an appropriate reflection of one of the most acute areas of constraint to the growth of the industry, liquor licensing. This will see the Minister spearhead a range of legislative and regulatory reforms that will seek to rebalance tourism interest against the weight of public health and anti-alcohol interests.
Unregulated Accommodation Reforms on the Cards
TAA(WA) has met with the Minister to brief him on a range of matters that remain a priority to the industry including tourism destination marketing investment, Airbnb, OTAs, disability accessible rooms and liquor licensing reforms.
In a clear sign that industry concerns are being heard, Minister was reported in THE SUNDAY TIMES newspaper as having concerns about "quasi-hotels". The Minister shared fears that if left unregulated the system could allow for "organised gaming of the system by bigger players" where he believed "there is real chance that people could buy or build larger scale developments and use the Airbnb model to avoid complying with normal regulations".
Considerable work has already been done by TAA(WA) on a regulatory framework for short-stay accommodation. Key principles supported by TAA(WA) included amended planning instruments, a cap on the number of days, template guidelines for strata management, code of conduct for home hosting, and measures to reduce red tape burdens on existing hotel operators.
TAA(WA) hopes to advance discussions on the development of an unregulated accommodation policy in the coming months in addition to other industry priorities.
The Opposition
It took 10 days for the Liberals to appoint a new leader as the Party came to grips with their devastating loss. Their defeat has seen seven ministers lose their seats, amongst those members like Albert Jacob who were seen as future leaders of the Party. At their party room meeting, the party's remaining 20 members elected former Treasurer, Dr Mike Nahan and re-elected Liza Harvey as deputy.
The challenge ahead for the slimmed down opposition benches will be how to hold the government to account. Their low numbers will stretch their capacity on parliamentary committees which will be critical to scrutinising government expenditure and legislation.
Key Shadow Ministry Appointments
| | |
| --- | --- |
| Leader of the Opposition; Shadow Minister for Public Service Management; State Development; Jobs and trade; Federal-State Relations | Hon Dr Mike NahanMLA |
| Deputy Leader of the Opposition; Shadow Minister for Transport; Planning and Lands | Hon Liza Harvey MLA |
| Shadow Treasurer; Shadow Minister for Finance; Energy | Hon Dean Nalder MLA |
| Shadow Minister for Health; Mental Health | Hon Bill Marmion MLA |
| Shadow Minister for Police; Road Safety; Corrective Services; Industrial Relations; Attorney-General in the other chamber | Peter Katsambanis MLA |
| Shadow Minister for Tourism; Small Business | Libby Mettam |

Click here for full Liberal Shadow Ministry.
TAA(WA) has ensured that it has open and productive dialogue with both the government of the day and opposition parties. As the McGowan government implements its agenda, TAA(WA) is looking forward to continuing its positive and constructive relationship with WA Labor and building on that relationship with its newly elected members.
Government and Policy
ACCC & Online Rate Parity

Following the Flight Centre decision and the extensive data gathering that has occurred since late last year, the ACCC held a roundtable in Sydney on the 28 March to update representative hotel chains on the status of their findings.
At that meeting the ACCC advised that they are seeking external legal advice on the application of Flight Centre and are still awaiting this advice. They are also engaging with Expedia and booking.com on the concerns raised by hotels post their agreement with ACCC to amend price and availability parity clauses in contracts.
The ACCC also pointed to the need for further data gathering from hotels and as such will be meeting with the accommodation associations to outline the areas where more data will be required in order to build their case both in terms of consumer and competition law.
The ACCC also advised that they will be launching a formal submission process in April 2017. We have been liaising with them post the roundtable and recommended that any submission process not repeat the consultation to date but be more targeted in scope and audience. Information will be circulated on the process in the coming weeks.
Working Holiday Maker Visa
As part of the Commonwealth Government's Working Holiday Maker Reform Package, Treasurer Scott Morrison announced in September 2016 that working holiday makers would be allowed to work with one employer for twelve months, provided the second six months is worked in a different region. This was a major part of our advocacy.
In implementing this component of the Reform Package, TAA has been waiting on the Department of Immigration and Border Protection to update its policy guidance documents and communications materials to reflect the change, and to advise on its adopted definition of "a different region."
The Department yesterday advised the Tourism Visa Advisory Group that working holiday makers will be permitted to work with one employer for twelve months provided the physical location of the workplace changes after six months. The change in physical location could be to a different hotel in the same city.
This is a fantastic outcomes as it will permit accommodation chains with multiple hotels within a capital city to transfer a WHM employee after a maximum period of six months, without losing that employee from the business. It will also permit accommodation chains with regional hotels to transfer a WHM employee after a maximum period of six months without losing that employee from this business.
The Department will update the guidance on its website to this effect in due course, including numerous relevant examples of what is permissible in different industries, however members can feel confident to implement.
Results of TSMIT review published
The TSMIT review report has been published on the Immigration department's website (www.border.gov.au/about/reports-publications/discussion-papers-submissions/review-tsmit)
The review recommends:
ramping up the analysis capability of MACSM so that problems can be better aired in that forum; Please note that TAA is represented on MACSM.
the TSMIT continues to be $53,900, with indexing to recommence as at 1 July 2017.
Instead of the previous practice of being indexed in line with the Average Weekly Earnings, the recommendation is for indexing in line with the Wage Price Index for the March quarter of the current year.
TAA made a submission to the review and participated in the consultations in 2016.
Skills Assessments in the 457 Programme
The issue of discretionary skills assessment requests has been raised frequently recently. The Department has now taken on board the concerns of many parties inclusive TAA (we have been very active on lessening the requirement for intra-corporate transfers) and the following new arrangements have been implemented:
Changes to exemptions:
The exemptions to mandatory skills assessments for applicants nominated as Program or Project Administrators (ANZSCO 511112) or Specialist Managers NEC (ANZSCO 139999) have been expanded to cover individuals who:
are applying for a repeat 457 application and completed a VETASSESS skills assessment for their previous visa for the same occupation; or
are nominated as intra-company transfers and employed in a similar occupation for the same company overseas.
Officers may also exercise their discretion not to require a VETASSESS Skills Assessment from a visa applicant if the applicant has significant formal qualifications and/or extensive work experience and:
has a salary level of $180,000 or more; or
the sponsor is accredited.
Australia and Israel sign historic air services agreement
On the 23 February 2017 Australia and Israel reached an historic deal to establish the first treaty-level air services framework between the two countries. For the first time, airlines of Israel and Australia can begin services between countries either using their own aircraft or via code share arrangements with other airlines.
Industrial Relations Update
Are you meeting your privacy obligations?
Privacy is an aspect of the law which is relatively new and unchartered territory for most members. Whilst most members are aware of their obligations around storing and using personal information like names, addresses and credit card details, your obligations are actually much broader.
Who is required to comply?
Any business with an annual turnover of more than $3 million is required to comply with the Australian Privacy Principles which are made under the Privacy Act.
What are you required to do?
The Australian Privacy Principles cover a broad range of topics in relation to the gathering, use and disclosure of personal information.
Generally speaking, you are only authorised to gather, use and disclose personal information for an authorised purpose. For example, you are authorised to use a person's credit card details in relation to their stay but you would not be specifically authorised to pass those details onto a third party.
The definition of personal information also specifically covers opinions about an identified person, whether or not those opinions are true. The sharing of opinions about an identified person by your staff could have serious and often unrecognised ramifications for your business.
What happens if you do not comply?
A complaint about a breach of the Australian Privacy Principles can be made to the Office of the Information Commission (OIC) by any person affected by the breach. The OIC has broad powers to require you to take steps to comply with the rules (e.g. require you to review your privacy policy), to conciliate a dispute (to settle a complaint that has been made before further action is taken) and to apply for civil penalty orders against you.
A complainant can ask for damages in any amount, provided that they can show that damage flowed from the breach of the Australian Privacy Principles.
The Workplace Relations teams are finding that many more people are aware of the option of making a privacy complaint.
A real life example
The below example is based on a real complaint received by a member.
You had Jane Smith staying at your property a few weeks ago. Jane comes down to the hotel bar and starts yelling and screaming at your staff, clearly under the influence of something. You ask Jane to leave and she initially refuses. Eventually she calms down a little, gets her things out her room, pays her bill and leaves.
Your general manager decides to send a group email to his colleagues at other hotels nearby giving them the 'heads up' that a guest named Jane Smith was asked to leave tonight due to her unsociable behaviour. Jane Smith gets a copy of that email and makes a complaint to the OIC.
In this situation, the opinion about Jane Smith is considered 'personal information', so it is actually covered by the Australian Privacy Principles. It is also irrelevant whether the opinion communicated to was true or not. In these circumstances, there is a strong case for Jane Smith that the business has breached the Privacy Act, as the disclosure was clearly outside of the usual or authorised use of that information.
Any members with queries about their obligations should contact our Workplace Relations team on (08) 9321 7701.
Industry News
Hotel Development Announcements
Aloft Perth is scheduled to open in late-May. The new hotel is a stylish brand operated by Marriott International, and will feature 224 rooms, a Rooftop ballroom and outdoor terrace.
Scarborough Towers - Chinese developers have proposed a new high rise hotel at Scarborough. The $400 million plan for the Contacio bar site would include Perth's first beachside convention centre, a 180-room hotel and 300 apartments.
MRA Scarborough Redevelopment - Licensees and retailers in the Scarborough precinct have said they are at risk of closure as works continue on the $101 million redevelopment of the Scarborough beachfront.
AHA (WA) CEO Bradley Woods told 6PR that the Metropolitan Redevelopment Authority's handling of the Scarborough beachfront redevelopment has been "disgraceful".
Mr Woods believes the shutdown of parking, public access, and public transport has created a dead zone. One café, BOHO Espresso, has already been forced to close its doors, citing a lack of customers and sales caused by the redevelopment.
R

esearch and Statistics
International Visitor Survey
International visitors to Australia spent a record $39.1 billion in the year ending December 2016 – 7% or $2.5 billion more than the previous year. The number of visitors aged 15 years and over reached 7.6 million, increasing by 766,000 (11%), while nights were up 2% to 253 million.
In Western Australia, eleven key source markets saw double digit growth in visitor numbers in 2016, with the fastest growing markets being dominated by the Asian nations of Thailand (up 37%), Malaysia (up 36%), Korea (up 30%), Singapore (up 21%), China (up 17%) and Japan (up 14%). Visitors from the United States also increased 32%, from 60,100 in 2015 to 79,200 in 2016.
Although Australia in in general saw a rise in visitor numbers from NZ, France, Scandinavia and South Africa, WA visitors from these countries decreased - NZ by 3%, France by 8%, Scandinavia by 18% and South Africa by 9%. Visitors from Ireland dropped 35% in Western Australia, and only decreased 1% in the rest of Australia. While UK remains WA's strongest source market, visitor spend decreased by 5.7% to 286 million in 2016.
Leisure visitors to Western Australia increased to 481 000, from 389 000 the previous year with spent increasing to $856 million from $748 million the year previous.
Business visitors have increased slightly from 99 000 to 101 000 but experienced a decrease in nights from 2 032 000 nights to 1 770 000 nights, and in spend from $248 million to $216 million.
Visitors here for employment purposes decreased in line with the mining downturn. From 55 000 to 48 000, and spending only $195 million compared to $224 million the previous year.
While visitors visiting friends and relatives increased from 368 000 to 398 000, and spend $519 million compared to $475 million the previous year.
Coral Coast led regional visitation, experiencing 27.1% year on year growth above the South West 15.7% and Experience Perth with 12.9%.
National Visitor Survey
The National Visitor Survey figures for the year ending December 2016 show that Australian domestic tourism continues to grow strongly. Domestic visitor numbers across all accommodation categories is up by 4.2% to 90.7 million, while visitor nights grew by 4% to exceed 334 million. Domestic visitor expenditure reached an all-time high, increasing 5.3% to nearly $61 billion.
However, Tourism Research Australia has identified a methodological issue in the data collection. Estimates of domestic visitors of recent quarters will have to be revised once this issue has been rectified. As such, this most recent release has no comparison data for previous releases.
However, we can compare the year ending December 2016 for Western Australia to the rest of Australia.
Intrastate
8.2 million West Australians travelled around WA in 2016, spending over $4 billion in the year ending December 2016.
The intrastate travellers spend on average 3.8 days away, and spent an average of $492 per trip.
Compared to the rest of Australia, where an average of 3 days was spent away, and $400 spent per trip.
Interstate
Western Australia had nearly 1.5 million interstate visitors, who spent more than $1.5 billion in the year ending December 2016.
The majority of the interstate visitors were visiting for business, with visiting friends and relative a close second.
Holiday visitors to Western Australia were only 362,000 (ranking 3rd for purpose of visit), whereas Australia interstate holiday visitors ranked first by a big margin.
The average number of days interstate visitors stayed in Western Australia was 8.7, compared to the rest of Australia at 5.0 days on average.
Interstate visitors spent $1,087 on average for their trip in Western Australia, compared to $807 for the rest of Australia.
General Economic Outlook for Western Australia
The ABS has released three sets of data that shed some light on the general economic climate of Western Australia.
Retail Trade, Australia – February 2017 (released 3 April 2017)
Retail sales, a barometer of consumer confidence, fell unexpectedly in February. According to the ABS, sales fell by 0.1% in seasonally adjusted terms, a result well below the 0.3% increase that had been expected by economists. The result for Western Australia was even more concerning – we had the highest fall of any state or territory, decreasing by 0.7%.
Labour Force, Australia – February 2017 (released 23 March 2017)
Western Australia's unemployment rate has dropped despite a national rise, in what may be an early sign of a positive outlook for the state. WA hit 6.9 per cent in November last year, the highest it had been in almost 15 years. But latest figures show it fell from 6.4 to 6 per cent from January to February, while nationally unemployment rose from 5.7 per cent to 5.9 per cent on the same period.The fall in Western Australia was driven by a lift in full time employment with an extra 3200 people finding full time work.
Australian Demographic Statistics - September 2016 (released 23 March 2017)
Population growth in Western Australia has fallen to its slowest rate on record as people head to other parts of the country for work. A record 38,592 people left for other parts of Australia, mainly Victoria and NSW.WA was home to 2.6 million people at the end of September, which is a less than 1% growth of 25,200 residents over the past year. The population growth rate is lower than had been expected by the WA Treasury (who forecasted a growth of 1.3%).
International consumer demand research updated
Tourism Australia has released the latest update of its major international tourism research project into how international consumers view Australia and what most motivates them to visit. Insights from the Consumer Demand Project have been used extensively to inform and support development of Tourism Australia's strategic direction, campaign development, as well as to inform the tourism industry of potential opportunities to build the value of Australian tourism.
Tourism drives Australia's trade in services
Australia's trade in services recorded strong growth in 2015-16, increasing 7.7 per cent to $146 billion. The Trade in Services Australia 2015-16 report released by the Minister for Trade, Tourism and Investment, the Hon Steven Ciobo MP, shows services exports grew nine per cent to $68.3 billion, driven by an increasing number of international visitors. Tourism accounted for half of all services exports in 2015-16 with short-term visitor arrivals increasing to 7.8 million. International visitors collectively consumed $34.2 billion worth of goods and services in Australia, with Chinese visitors the largest spenders.
Events
AHA Conference and Expo
16-17 May 2017 – Crown Perth Grand Ballroom
Please click here for further details
AHICE 2017
3-4 MAY 2017 – Grand Hyatt Melbourne
Innovation, Productivity & Performance in an Age of Disruption.
Please click here for further details.
HotelWorlds 2017
26 – 28 July 2017
Sofitel Sydney Wentworth and the offices of Ashurst.
Please click here to download the program.
AHA Hotel Development Intelligence Report
AHA continues to monitor and gather intelligence on the current landscape of hotel developments in the Perth Metropolitan area.
First released in February 2014, the Register was intended to track hotel developments against the State Governments target to build 1,900 hotel rooms by 2020 in an effort to increase capacity and the State's attractiveness to high yield tourists.
It initially highlighted that Perth was set for a surge in hotel developments that could potentially see more than 4000 new hotel rooms worth more than $3 billion being built over the next 5 years.
Three years later, the number of new hotel rooms is closing in on the target 1,900 rooms with another 2,691 rooms currently committed or under construction.
The register also records another 631 rooms under redevelopment.
A complete copy of the AHA Hotel Intelligence Register can be accessed click here.