8.06.17


IN THIS ISSUE:
Message from the Chairman, Martin Ferguson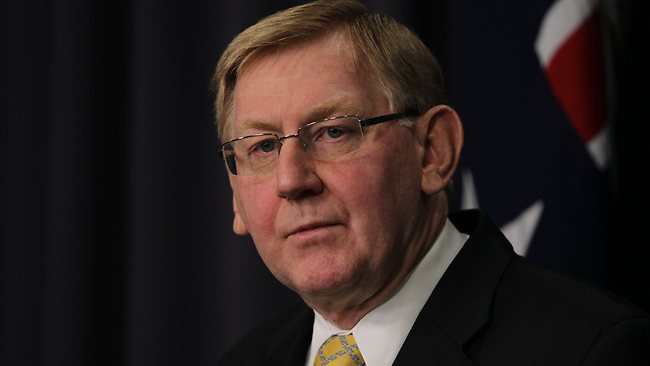 The decision to reduce funding for Tourism Australia in the 2017 Federal Budget couldn't have come at a more inopportune time. The announcement not only coincided with the 50th anniversary of Tourism Australia but came just as Australia's premier international tourism event – Australian Tourism Exchange (ATE) – was about to start in Sydney.
Initial media reports undoubtedly overstated the cuts to funding – Minister Ciobo said that foreign exchange hedging arrangements would largely mitigate the funding decline – but this should not discount the fact that the industry's performance and unprecedented growth warranted more – not less – marketing support.
The return on Tourism Australia's marketing investment has been exemplary in recent years, with campaigns such as Restaurant Australia and There's Nothing like Australia delivering a record inbound market of over eight million visitors in 2016.
There were positive aspects to the Budget, in particular infrastructure spending. Confirmation that the Federal Government will own and operate the Western Sydney Airport at Badgery's Creek, committing $5.3 billion in equity over ten years ($606 million per year over the forward estimates), was particularly good news as it will benefit the whole of Australia's tourism industry in the long-term.
Its construction will complement the largest-ever investment in new hotel development in Sydney, where 40 hotels are in construction or advanced planning stages. They are part of an overall hotel building boom worth $8 billion, which will deliver over 120 new hotels and 30,000 rooms across the country over the next five years.
This massive influx of new rooms will require considerable investment in future demand generators and support for labour and skills growth.
ATE was held in Sydney this year in the new International Convention Centre – one of the best conference and exhibition centres in the Asia Pacific region – and with a collection of world class Convention Centres, Australia is now well placed to significantly boost our business events market. However, bidding for global events has become a very expensive business and we have been advocating for a national fund to be established to help enable Australian cities to compete on a level playing field in what is a highly competitive industry. The multiplier factor means that one major conference or exhibition can generate $10 to $20 million for local economies, so we believe a national bidding fund has to be a priority for the future.
The Budget also made provisions for increased expenditure on training and career development and the Government is to be congratulated for its investment in the Skilling Australians Fund and their commitment to creating 300,000 apprentice positions. We are yet to have clarity on how our industry will benefit from that fund, particularly to fill significant skills shortages in regional areas and to meet the needs of the new stock entering the market.
Growing our own talent is a priority, but in the interim the industry is going to need to access temporary skilled staff from overseas.
Users of the temporary skill shortage visa (457 visa) will be required to contribute to the new Skilling Australians Fund, with $1.2 billion to be raised over 4 years. Businesses with up to $10 million turnover will have to pay $1200 per year for each visa holder. Larger businesses will have to pay $1800 per visa per year. This levy will replace the current training benchmarks. These fees are three to four times more than the amounts recommended in the Integrity Panel review of 457 visas, and are much higher than advised prior to the budget.
We know this will be challenging for many hotels, so we will continue to meet with Government to advocate for the industry to be recognised as a priority for support with temporary skilled workers, as well as funding for training and career development of Australians.
In terms of productivity, we have had two significant announcements for industry this week. Firstly the transitional arrangements for Sunday penalty rates. While disappointed with the three year phased introduction of the reductions we welcome the certainty this provides for industry. Unfortunately, however, the Fair Work Commission's announcement of a 3.3% increase in the minimum wage on top of 2.4% increase last year, does little to increase the competitiveness and productivity of the industry, at a time when Australia is transitioning from a resources led economy to a services based economy, heavily reliant on small and medium business performance.
Martin Ferguson AM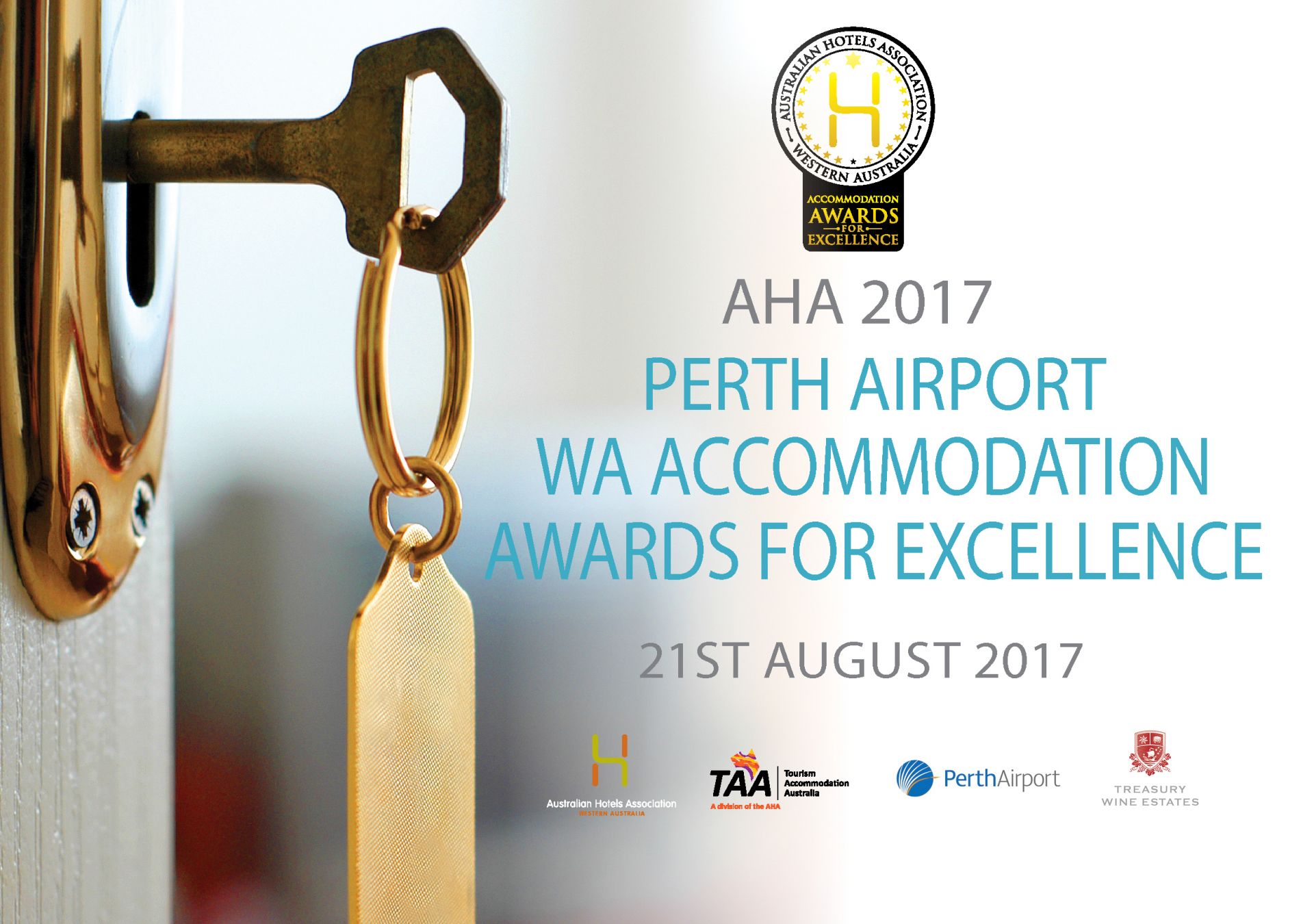 AHA Accommodation Awards for Excellence

Nominations for the AHA 2017 WA Accommodation Awards for Excellences closes tomorrow, 9 June 2017 – if you have any questions or wish to extend this deadline, please contact Victoria Jackson on 08 9321 7701 or email grm@ahawa.asn.au
Message from the AHA(WA) CEO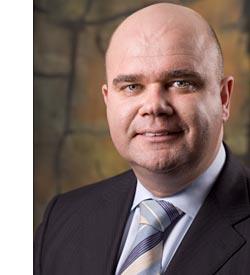 McGowan Government
In its first 100 days in office, the McGowan Government has shown it means business – embarking on a major shakeup of the public service. Prior to the March election, Labor flagged that it would look for significant public sector savings in government in an attempt to ease WA's budget woes, promising a review of government to cut $750 million from the public service over four years. The first tranche of the public sector reforms are already underway with machinery of government changes slashing the number of departments from 41 to 25.
The following key changes will come into effect from 1st July:
Tourism WA will merge with Departments of State Development and Commerce and renamed the Department of Jobs, Tourism, Science and Innovation.
Racing, Gaming and Liquor will merge with Departments of Local Government and Communities, Culture and the Arts and Sport and Recreation. Long-standing Director Barry Sargeant will step down in July to make way for current Department of Culture and the Arts Director who will lead the new Department of Local Government, Sport and Cultural Industries.
TAA WA has closely monitored the new WA Labor Government's restructure of government agencies, in particular the future of Tourism WA, and is optimistic about the future. This is the largest change to the WA public sector in many decades and has the objective of substantially reducing waste, inefficiency and duplication.
Consultation
TAAWA has had ongoing dialogue with the new government and in particular the Premier, Minister for Tourism and senior staff with regards to the future of Tourism WA. We have sought clarity around the retention of the WATC Act, the agency operating with autonomy and the retention of an independent Board.
TAAWA continues to advocate for Tourism WA to continue trading as Tourism WA, to retain its own Head of the Department and maintain its own independent Board to direct policy and marketing objectives. TAAWA continues to meet regularly with the Tourism Minister and while public sector reforms remain to be finalised, industry has been assured that tourism and delivering on tourism commitments remains a priority. This comes reassuring news to the industry as the Government works to claw back state debt ahead of handing down its first budget in September.
Government and Policy
Skilled Migration Changes
As advised in early May, the Australian government has considerably tightened the skilled migration settings. Implementation of reforms commences immediately and will be completed in March 2018.
At that time the following changes will occur.
The smallest list of occupations eligible for programs will be those occupations eligible to apply for independent skilled migration (this is currently known as the Skilled Occupation List or SOL). This is being renamed as the medium to long term strategic skills list (MLTSSL). Occupations on this list are also eligible for a 4 year temporary skilled visas (with an extension available of 4 years) and for employer nomination for permanency.
A Short term skilled occupations list (STSOL) updated every six months will also be finalised. Occupations on this list will only be eligible for the 2 + 2 visa with no readily available pathway to permanency.
Information on these reforms, including implementation dates, affected visas, and policy settings, is available on the Immigration website click here. For a period of time between now and March next year, there will be some transitional arrangements. For example access to the employer nomination scheme will apply to both lists, but after March 2018 will only relate to the medium to long term list. An update to the lists will occur on 1 July 2017.
Please find attached our submission outlining key industry concerns inclusive of:
Temporary skilled migrants employed as cooks to have access to a pathway to permanent residency.
The occupation of Chef to remain on the MLTSSL.
The definition of 'limited service restaurant' to include the statement "A limited service restaurant is one where there is minimal quality food preparation on site".
The term 'fast casual restaurant' to be removed from the list of examples of a limited service restaurant.
The caveat on Hotel or Motel Manager to state "Excludes positions that do not have a combination of operational and staff management responsibilities".
The employer contribution scheme to be tiered to acknowledge existing, documented training costs and support for apprentice employment.
The Skilling Australians Fund to focus on developing local labour supply in occupations that are currently heavily reliant on temporary skilled migration.
Apprenticeships and traineeships to be promoted as a high value employment opportunity.
Labour market testing to be flexible, acknowledge existing recruitment efforts and genuine documented shortages in the industry, and not place additional burdens on employers as per the recommendations of the 457 Integrity Review.
Remove labour market testing requirements for occupations on the MLTSSL where genuine labour shortages are well supported by the Department of Employment and Department of Education.
ACCC & Online Rate Parity
TAA met with ACCC in mid-May to discuss next stages in their review of online rate parity. They advised that they will require more data to demonstrate:
a) OTA contracts have the effect of 'substantially lessening competition'
(Section 45).
b) OTA's behaviour demonstrates 'misuse of market power (Section 46).
Rather than targeting all hotels, it was agreed that selected hotels, representative of different types of operations, would be identified to work with ACCC. At the same time the ACCC will be conducting a public submission process with wholesalers, travel agents and others in the broader market.
No certainty on the future of the Survey of Tourist Accommodation
At the Senate Estimates on the 1 June, the government advised that the funding of the Survey of Tourist Accommodation is 'still being considered'. The last survey to be released was the 2015-16 Survey published in November 2016.
We have been liaising with Tourism Research Australia on the future of the survey as the market failure is in the regions. Regional Australia represents 45% of visitor nights and 44% of visitor expenditure, however these areas are crying out for more investment in both new and upgraded tourism infrastructure. If government wants to continue to grow investment in regional Australia, it needs to assist industry by investing in data that supports investors' ability to secure finance from the banks. Please find attached our response on the need for certainty with the Survey.
Annual Singapore Australia Leader's Summit Visa announcements
At the annual Singapore Australia Leader's Summit in Singapore, the Prime Minister, Malcolm Turnbull and the Minister for Immigration & Border Protection, Peter Dutton, announced that Singaporeans will have exclusive access to a new long-term, multiple-entry visa option by 1 January 2018, making it easier to travel to Australia for business and pleasure. The Visitor (Subclass 600) visa will allow travellers to visit Australia for up to three months at a time, over a six-year period, with a single application.
The Prime Minister also announced a new reciprocal Work and Holiday Maker programme which will commence on 1 August 2017. With up to 500 places per year, the programme will allow young people from Australia and Singapore to undertake short term work or study. Last financial year, more than 230,000 visitor visas were granted to travellers from Singapore, up 16 percent compared with the previous year.
These announcements build on the Australia-Singapore Comprehensive Strategic Partnership.
Industrial Relations Update
Modern Awards Review – Penalty rate reform
On the 5 June, the Fair Work Commission (FWC) announced that the reformed penalty rate conditions for full time and part time hospitality employees working on Sundays would be phased in over three years, commencing from 1 July 2017. Sunday penalty rates would be reduced from 175% to 170% in 2017‐18, from 170% to 160% in 2018‐19, and from 160% to 150% in 2019‐2020. Sunday rates for casual employees will not change. Reformed penalty rates for public holidays apply from 1 July 2017. Please click here for a summary of the FWC decision. Please find here a copy of our media release in response to the decision.
Minimum Wage decision
The Minimum Wage Panel of the Fair Work Commission has today issued its 2016/2017 Annual Wage Review decision. The Minimum Wage Panel has determined the following:
An increase of $22.20 per week (or 59 cents per hour) to the National Minimum Wage, bringing the weekly rate to $694.90 per week. This means the National Minimum Wage will increase from $17.70 to $18.29 per hour; and
An increase of 3.3% to modern award minimum wages.
This increase will apply from the first full pay period commencing on or after 1 July 2017.
Members who have enterprise agreements will also be affected by the wage review decision, if the wage rates in their agreement are less than the minimum rates in the relevant modern award as at the first full pay period commencing on or after 1 July 2017.
Industry News
New hotel brands debut in Perth: The Western Australia capital is in the midst of a total transformation of its hotel landscape, with May seeing the addition of two new brands to Australia. Aloft Perth – part of the Marriott global group – has been developed as part of Perth's biggest urban renewal project, The Springs, near the Swan River. Mantra is also using Perth to debut a new brand, with the 126 room Tribe opening in West Perth. The hotel has been built using contemporary modular construction methodology.
R

esearch and Statistics
International Visitor Survey March 2017
Tourism Research Australia's International Visitor Survey for the year ending March 2017 shows spending by international visitors in Australia has increased to $39.847 billion, an increase of 5% from the year ending March 2016.
In Western Australia, ten key source markets saw double digit growth in visitor numbers in the year ending March 2017, with the fastest growing markets being dominated by the Asian nations of Malaysia (+33.5%), India (+20.9%), Singapore (+17.3%), Thailand (+12.9%), China (+12.6%), Indonesia (+12.3%), and Korea (+11.3%). Visitors from the United States also increased 24.1%, and from Canada an increase of 16.1%.
On the other hand, although Australia in general saw a rise in visitor numbers from the following country, Western Australia saw a significant decrease.
| | | |
| --- | --- | --- |
| Country | Australia | Western Australia |
| Taiwan | +18.6% | -9.3% |
| Scandinavia | +2.9% | -14.9% |
| New Zealand | +2.6% | -11.5% |
| France | +1.7% | -20.2% |
| Switzerland | +0.8% | -10.1% |
| South Africa | -1.9% | -33.2% |
Whilst visitors from the UK still rank number 1 in numbers for Western Australia, their spending decreased by 9.7% to 287 million in the year ending March 2017.
Visitors to Western Australia for a holiday increased 17.7% to 478 000, from 406 000 the previous year ending March 2016. They also spent $859 million compared to $794 million, and increase in spending of 8.2%.
Business visitors have increased slightly from 96 000 to 103 000, however they are spending less money, decreasing from $230 million to $223 million.
Visitors here for employment purposes decreased 20%, in line with the mining downturn, from 55 000 to 44 000, and spending only $167 million compared to $215 million the previous year (a decrease of 22.3%).
Overseas Arrivals and Departures, Australia, March 2017 – Released 12 May 2017
Tourist arrivals fell by 0.7% in March, and departures fell by 3.2%. Arrivals are up 5.7% on the year with departures down 4%.
In March, tourists from Greater China (China and Hong Kong) totalled 125,400 (mainland China 106,500, Hong Kong, 18,900), ahead of New Zealand (114,500). Greater China passed NZ for the first time in September 2015.
Over the past year a record 1,238,800 tourists came to Australia from China, up 12.9% over the year. Tourists from China and Hong Kong rose to a record 1,488,400 over the past year, up 12.1% over the year. Tourists from New Zealand totalled 1,358,400 visitors over the past year, but were up just 3.6%.
Net permanent and long-term arrivals to Australia totalled 281,520 in the year to March, rising further away from recent decade lows. Permanent & long-term arrivals stood at 32-month high of 731,320 people.
For the first time in three years, statistics for March showed the number of Aussies heading abroad fell by 50,000 compared with the same time last year.
Side note: From July 2017, The Department of Immigration and Border Protection will no longer collect green cards. Instead, all statistical data will come in electronic form with travellers no longer required to fill out the passenger cards.
General Economic Outlook for Western Australia
Labour Force, Australia, March 2017 - Released 20 April 2017
There has been plenty of doom and gloom around the State economy in recent times. Much of the gloom has surrounded the drop-off in jobs due to the end of the once-in-a-generation mining and construction booms.
- WA's unemployment rate was 6.5% in March 2017, above the 6.1% in the previous month and 5.5% a year ago.
- Australia's unemployment rate was 5.9% in March 2017
- WA hit 6.9% unemployment in November 2016, the highest it had been in almost 15 years.
Unemployment is tipped to fall in the coming 12 to 18 months although remain elevated at 6 per cent while wages will outpace inflation. Recent recoveries in metal and mining prices and record mining export volumes are encouraging, and serve to boost the outlook for the WA economy.
Labour Force, Australia, April 2017 – Released 18 May 2017
The latest labour force figures show an extra 97,400 Australians found work in March and April - 60,000 in March and 37,400 in April. This returns the unemployment rate to 5.7% where it has been for most of the past 18 months.
More than 13,000 Western Australians found jobs in April in seasonally adjusted terms, as unemployment in the state dropped 0.6% to 5.9%. This increase was the second best of any state in seasonally adjusted terms.
Consumer Price Index (March 2017, released 26 April 2017)
Australia's Consumer Price Index (CPI) rose 0.5% to 2.1% in the first quarter of 2017. Perth's CPI, however, recorded no movement this quarter, and was the lowest both in the quarter (0.0%) and YoY (+1.0%).
Rises in automotive fuel (+7.7%), medical and hospital services (+1.3%) and pharmaceutical products (+4.2%) are offset by falls in rents (-2.4%), furniture (-5.8%), international holiday travel and accommodation (-3.1%) and new dwelling purchase by owner-occupiers (-0.8%).
The fall in rents is due to a continuation of excess housing stock leading to high vacancy rates. The decrease in international holiday travel and accommodation is due to the winter off-peak seasons in Europe and America.
Retail Trade, Australia, March 2017 - Released 8 May 2017
Retail spending has slowed for a second consecutive month, official figures have shown, as consumers tighten their purse strings amid low wages growth.
- Seasonally adjusted retail trade in Western Australia increased by 0.1% in March, and fell by 0.5% in annual average terms. Australia's seasonally adjusted retail trade increased by 0.1% to $25,630 million in March 2017, and rose by 1.7% in annual average terms.
- Compare this to February 2017, which saw WA have the highest fall of any State, with retail trade decreasing by 0.7%.
Therefore, retail sales (a barometer of consumer confidence) may be weak, but at least they are now growing.
2016 International Aviation Report
Australia experienced a 7.9 per cent increase in its international aviation passenger numbers in 2016, a rate that—if it continues—will see a doubling of our passenger numbers in less than 10 years.
Federal Minister for Infrastructure and Transport Darren Chester said a highlight of the report was passenger traffic between Australia and China reaching 2.48 million in 2016, an increase of 28.7 per cent over the previous year. An increase that would continue to be supported by the signing of the open-skies agreement.
"We've also settled our first treaty-level air services framework with Israel, recently signed an aviation agreement with Peru, secured more flights to Fiji via revised arrangements, formally designated Sunshine Coast and Wellcamp Airports as international airports, and officially opened Canberra Airport's international terminal. In the past 12 months we've also removed Avalon Airport from the list of major Australian airports, meaning we can offer unrestricted capacity to international airlines."
International scheduled passenger traffic hit 37.6 million last year according to the Bureau of Infrastructure, Transport and Regional Economics' International Airline Activity 2016 report.
CBRE releases Asia Pacific Hotel Trends report
CBRE's Rooms and Runways report highlights the growth in all markets, in particular the strong growth in the Chinese market and the implications in terms of growth in airline seats and hotel supply.
STR Hotel Investor News Q1 2017
Hotel Investor News is a quarterly series where STR explores recent trends in the hospitality sector, focusing on performance, supply, pipeline development and profitability. Please click here for a copy.
Events
HotelWorlds 2017
26 – 28 July 2017 : Sofitel Sydney Wentworth and the offices of Ashurst.
Please click here to download the program.
AHA(WA) 2017 Perth Airport WA Accommodation Awards for Excellence
21 August 2017: Crown Perth
Please click here for further details
AHA Hotel Development Intelligence Report
AHA continues to monitor and gather intelligence on the current landscape of hotel developments in the Perth Metropolitan area.
First released in February 2014, the Register was intended to track hotel developments against the State Governments target to build 1,900 hotel rooms by 2020 in an effort to increase capacity and the State's attractiveness to high yield tourists.
It initially highlighted that Perth was set for a surge in hotel developments that could potentially see more than 4000 new hotel rooms worth more than $3 billion being built over the next 5 years.
More than three years later, the number of new hotel rooms has surpassed the target, with 2131 new rooms in 22 hotels/serviced apartments open since 2012. Another 2,423 rooms are currently committed or under construction.
The register also records another 631 rooms under redevelopment.
A complete copy of the AHA Hotel Intelligence Register can be accessed click here